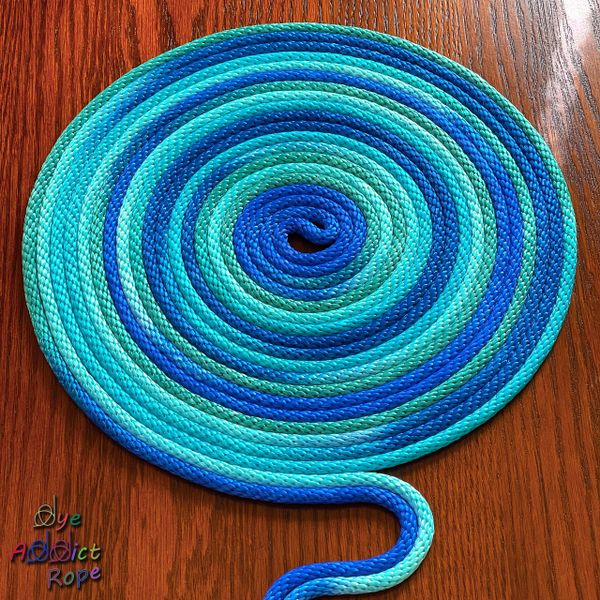 Ocean
Ocean 
lives up to its name and more.
  Luscious blues of all shades flow through each length of this stunning rope.  From the softest sky blue through Atlantic Ocean teal, 
from the sumptuous baby blue of iconic Lake Louise to the
 bright 
turquoise of the 
Caribbean
 and
 all the way to the deep, rich blue of the Pacific.  Every beautiful body of water you've visited and loved is in our Ocean rope.  
It's absolutely sublime.  
Reviews
Featured Products