Cruella de Coconut (30ft hank)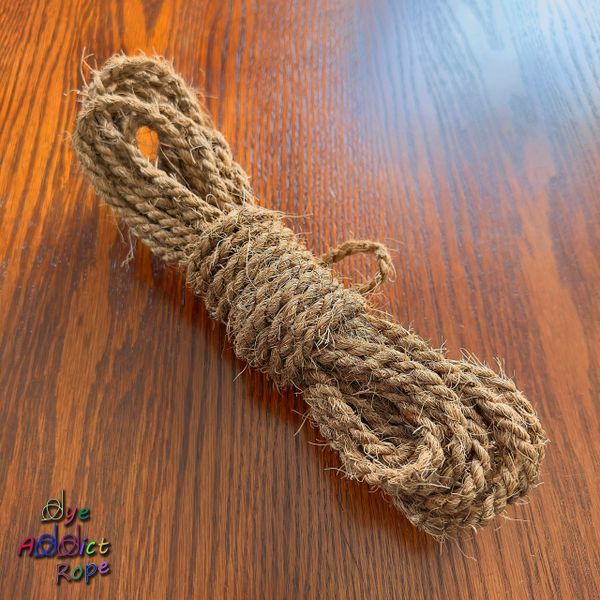 Cruella de Coconut (30ft hank)
We think this rope's namesake would heartily approve of our 5mm 100% coconut fiber rope.  If you want to add a sadistic edge to your rope play, this is the way.  It's not conditioned or trimmed – those evil, errant "hairs" are its raison d'être.  It's highly prone to planting those hairs in skin too, so please have tweezers handy when this comes off your rope bottom!  We do not recommend coconut rope to novices and you should focus even more than usual on safety and how your bunny is doing when dressed in this rope.  We also do not recommend it for suspension as its load-bearing weight cannot be confirmed.  DyeAddictRope is not in any way responsible for the results of its use or misuse by the consumer. 
REMEMBER:
Have tweezers (and of course scissors) handy at ALL times when using;
For ground ties only – not for use in suspensions unless completely non-loadbearing in application;
Recommended for experienced and the utmost conscientious riggers and bottoms;
You assume all responsibility for coconut rope's use and aftercare of your bunny.
Available in 30ft hanks ONLY.
Reviews
Featured Products